"The Poorest Counties in America"
This morning MSN.com highlighted an article that identifies, and then briefly describes, the 15 poorest counties in the United States. I was troubled to see that, again this year, my home state of South Dakota had a number of counties in the top 10. In fact, South Dakota is home to the 3 poorest counties in the Nation. I am very familiar with these places because 3 of the largest American Indian reservations that National Relief Charities serves – Cheyenne River, Rosebud and Pine Ridge – are located in these counties.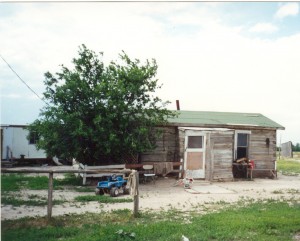 The overall poverty rate in South Dakota is about 13%, which is lower than the than the rate for the U.S. as a whole. However, the poverty rates for Ziebach, Todd, and Shannon counties are at or slightly above 50%.  MSN's article points out the reason for this discrepancy: the counties with the highest rates of poverty also have a high proportion of Native American residents, the latter having the highest poverty rate of any ethnic group in the country.
The current rate of poverty in the US recently hit its highest point in nearly nearly 20 years – about 15% of the population or 46 million people – now live in poverty. So there are many Americans for whom poverty is a new experience. I notice that some of the counties on the list of 15 poorest have been added because natural disasters changed the economies of their area and many of the people in those areas are newly poor. But year over year when this list is published, we see many counties that are primarily on American Indian reservations.
Poverty is not a new experience in Indian country and it has not been particularly exacerbated by natural disaster, the troubled global economy, or other factors impacting poverty in the US as a whole. Poverty on American Indian reservations is the result of a history of colonization and oppressive federal policies. Poverty continues to be an issue on reservations because of isolation, poor health, poor infrastructure and a lack of opportunities.
While we see many tribes making significant economic and political progress, reports like the one highlighting the poorest counties in the US remind us about the work that remains. Please read the MSN article and think about it.

A blog about Native American culture, challenges and hope on remote and isolated reservations with the highest need in the U.S.

Hot Topics

Blogroll

Featured Links

Categories